Featured labs
Every year Pixelache Helsinki features contributions from several academic and independent art/design/media/tech labs. This year there are so many of them that I will only pick some highlights here (see the
Fablabs
Our fablab guests this year come from Ghent / Belgium and Paris / France:
Lieven & Kurt from
Timelab
are hosting a
Mini-CNC-workshop
and will show the results in
Camp Pixelache exhibition
.
Mag/Lab
will demonstrate their FabBot tool and present some examples of the designs created at Mag/Lab, also in Camp Pixelache exhibition.
We will also organise an
informal get-together for people interested in Fablabs
. This will take place on Saturday 12 March 12:00 at Camp Pixelache exhibition in Gallery Augusta (we will gather around the Timelab setup).
Art / Design / Tech / Media labs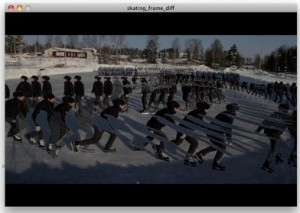 As an additional part of this year's
Computational Photography
programme, the students of Aalto University have participated in
Experimental Project in Computational Photography course
and created works that will be shown in
Camp Pixelache exhibition
.
Catherine Lenoble will give a presentation about the
LabtoLab
project in Camp Pixelache on Saturday and will also present the "Mapping media labs in Europe" publication which just came out of the printers. Catherine will also participate in the
Pixelversity Open Circle
discussion event on Sunday 13 March.
A big group of students and staff members of
Plymouth University i-DAT
programme will be joining us as well as three students from
Piet Zwart Institute
in Rotterdam (both will present their work in Camp Pixelache on Saturday 12 March).
Other labs and collectives involved in this year's Pixelache are
Kitchen Budapest
,
FoAM
,
Hackteria
,
Unsworn Industries
and many more!