Open call: Empathy as Resistance
Tapahtuma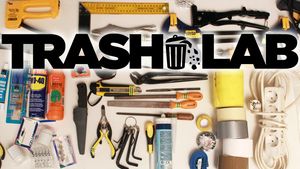 TRASHLAB events are social occasions to gather, try to fix broken things, while meeting others who care about tinkering, fixing, hacking, and the problem of waste and obsolescence in society. For each event, the expert hosts will try to identify the problems or diagnose the broken item...

Open Sourcing Festivals website
For Pixelache club, we'll have a pair of gentlemen leading you through the grey blocks of Helsinki, deep into the gnostic cave known as barDubrovnik. Before midnight, the most prominent tri-lingual Finnish post-electro duo, Wurm, will take care of further copulations. The rest of the night...